Podcast: Play in new window | Download
The home buying process can be daunting, difficult, and stressful……..OR….. you can follow the steps below and make it a very smooth transaction. DON"T GO OUT OF ORDER.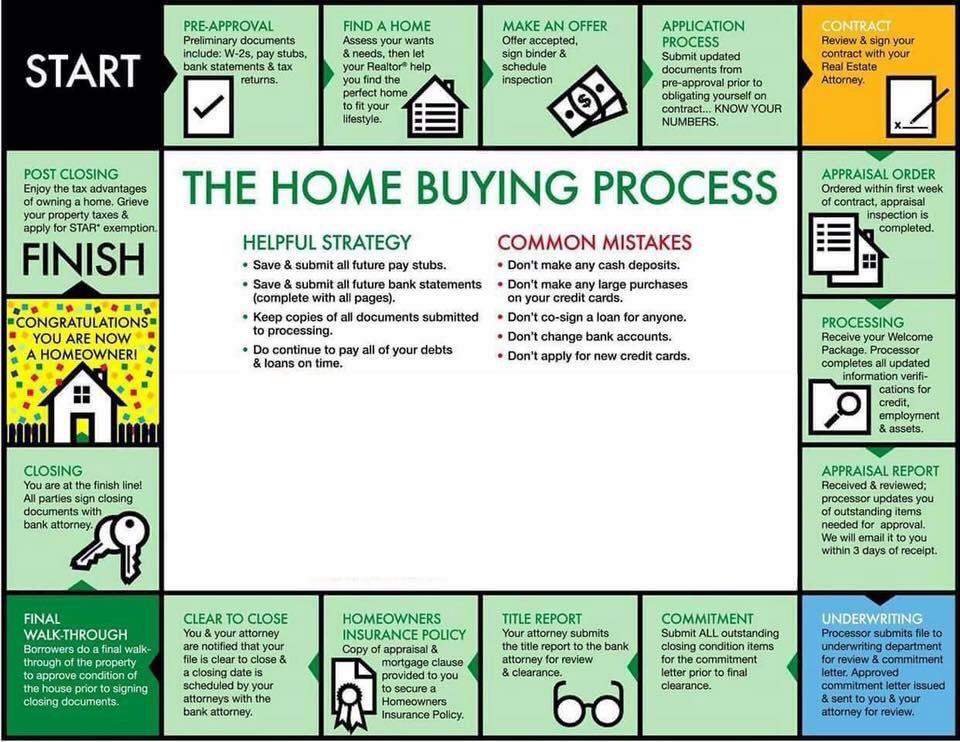 00:50 Change from the crash where you can reverse some of the order
1:37 Step 1…This is important to get this work done up front
02:02 Dangers of not doing step 1 first….story ends in sadness
03:41 Inventory plays a factor in buying process
04:40 Multiple people now involved
04:51 How much does a buyer need at this point in the process?
05:50 Who handles ordering what
06:20 DO NOT MAKE ANY OF THESE MISTAKES.  Seriously listen to this section even if you don't listen to the rest of it
07:50 Pre-approval vs Loan Commitment
08:35 Shop Insurance. This is the State of Florida….We Have Hurricanes J
09:39 Walk Through….This is important
11:12 Make sure you follow this for your home after you buy it.