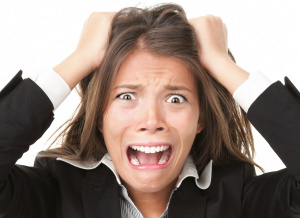 So you have decided to sell your property here along the gulf coast. There must be a thousand things going through your mind, from excitement about what is coming next, to nervousness about the process of selling your house. Here are 6 things that can help you keep your Zen and get to the closing table.
Hire professionals – I picked up a saying in graduate school (at least I remember something for all that money spent) "I don't know what I don't know, so I don't know what to ask." I meet with clients all the time that really do not know what to expect during the process and therefore don't know what questions to ask. I ask questions about what they expect and some of the answers are downright funny. Let me give you an example outside of real estate. You ever had your vehicle make a "funny" noise and try to explain the noise to the mechanic? Some of the sounds I have heard seem unnatural when explaining this, but the mechanic seems to understand the foreign language. It is because they work on vehicles for a living and understand how to diagnose the issues. Same is true here. Hiring a professional real estate agent that does this for a living will understand the process and be able to guide you through the choppy waters ahead. Trying to sell your Pensacola Real Estate by yourself???
There is pre-listing work — In my book The Business of Selling Your Property I cover multiple steps that a seller should take BEFORE putting the property on the market. The system that I created works exceptionally well here in Pensacola. It does take time and others are involved but spending a little time pre-market will go a long ways in marketing the property quicker than average. If you click the link for the book title you can get a free chapter in my book that reveals one of my biggest secrets on this subject (it takes negotiating about price almost off the table for the buyers).
Hooray we are now active on the market — This is when the parade starts. If you have done all the proper pre-listing work then you should start to have showings very quickly. This can be a stressful time for the seller, as people will want to see the property at all hours of day and evening. Discuss with your agent if you want to ask for 24 hours' notice to show, but understand that some buyers (and even some buyer's agents) will not pay attention to the request and will ask with 2-3 hours' notice. Worst yet, show up in the front yard unannounced. You can of course stick with the 24 hours' notice, but we also want to maximize the amount of showings. This will be a major test for your Zen. Remember you want people to look at this as there potential home, not as interrupting you at your home.
Enter negotiations with an open mind – As I write this post we are neither in a seller or buyer market, rather a stable market. This means that when a serious offer comes in review it seriously. I was tempted to say when any offer comes in, but for every house I list I get offer 20-30 cents on the dollar almost immediately. That is not a serious offer. Quick tip to help keep your Zen during negotiations is to look at the contract in its entirety. Not everything is about purchase price. Another aspect here (and I know this ones tough as it is your home) don't take the offer's or counters personally. I have seen some very strange contracts get offered, and accepted. Remember the other side is negotiating but they obviously want the property or negotiations would not have started in the first place. Here is where that tip of I don't know what I don't know comes in…….Did you know in the state of Florida you are required to disclose any facts about the property that could materially affect the value of the property?
UGGG More people walking through – Now you are under contract and more than likely starting the inspection period of the contract. Remember the 4th tip and don't take it personal when the inspector nitpicks your lovely home that you have worked on for the last 8 years apart. Part of this can be mitigated if you follow my system of pre-listing, but more than likely there will still be 2-5 inspectors / appraisers that will need to walk through the property. Biggest tip here is to understand the dates on the contract for inspections so that you can plan accordingly. If there is an inspection contingency discuss how long it is, and when it is over, so you feel more comfortable with the contract. This can help you feel more confident about planning your move. This is another reason for tip 1 as a good Realtor will be following up on these dates.
What about the closing day – Whew you finally made it to the closing table. With the new forms coming out Oct 2015 you have probably seen your closing statement ahead of time, but have you thought through the logistics of the actual closing? Are you and your spouse (if there is one involved) both able to be at the closing or does one need to leave early with the moving truck towards your new destination? If that is the case then you will need to plan ahead for a power of attorney that the lenders and the title company will agree to so you can sign for both of you. Also how will you receive your payment; check, or most title companies can wire your funds directly into your bank. You just need to set up in advance for however you like.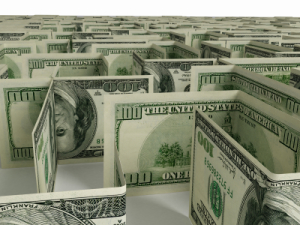 YEAHHHHH a successful closing and on to your next adventure with absolutely no heartaches at all…….Yeah welcome back to planet earth. Moving is a stressful time in your life (even us military that may have it down a little more, can attest to the extra stress). It will take patience and understanding and a good guiding hand that has been there before to help you keep your Zen. It is possible and with the right person guiding even probable. The largest tip is to start with proper expectations and you like many others every day in Pensacola, can successfully sell your real estate……without losing your mind.
If you want to chat with Shane about the system he has proven over and over to maximize your profits with the shortest time use the contact us form on the right side of this post.