Shane Willis, an award winning Pensacola Real Estate agent and best-selling author, recently published a new Video discussing how homeowners are using equity.
Pensacola FL— Oct 12, 2015 — As an award-winning Pensacola REALTOR® and Best-Selling author, Shane Willis understands real estate and is a respected leader in the real estate industry. Shane recently published a new video in response to a CNBC article about people using homes as ATM's again.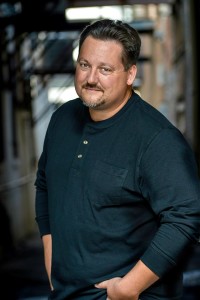 "Let's face it; the crash that happened in the later part of 2008 through 2013 was one that hit us hard. It is understandable that many people will still be gun-shy and look for any reason to panic. But the article explained why it's not that time right now" says Shane
In the video Shane goes on to discuss what the biggest difference is between now and the past. Shane states, "In 2005 people were borrowing up to 125% of the value of the home. There was a sentiment that property would always go up, so let's use the cash now. That's not the case now and the article explains the much lower Loan-to-value ratio we are dealing with now"
If you would like to see the entire video click HERE
More About Shane Willis
Shane Willis has been helping homeowners and real estate investors for over 20 years. As a Pensacola Florida resident and homeowner, as well as an income property owner and manager, Shane understands the challenges his clients face when making important real estate decisions. Shane blends his marketing savvy and education with his real estate and financial knowledge to help you maximize the investment potential of your home or other real estate.
A recognized expert in his field, Shane Willis is frequently called on to teach conferences and workshops for agents and investors. Shane is a Best-Selling author of multiple books, and an Award Winning Broker.
Learn more at www.ShaneWillis.com
To connect with Shane on Twitter, visit: http://twitter.com/shanewillis10
Listen for his podcast, "Real Estate, Money, and More" on iTunes.
###
For more information, press only:
Shane Willis
850-384-1915
Shane@ShaneWillis.com
For more information on Shane Willis
Source: NewsPressRoom